Follow Us:


Use of Website Material:


Duplication of text, photos, or any other content on this website is prohibited without permission of SSFD. If you have questions, please contact our webmaster.
Web Counters
Website Visitors
Since
March 14, 2008

Visitors Today
Feb 21, 2019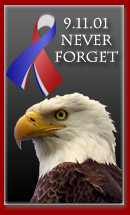 Extrication with Vista on Rt. 123
By News Staff
June 12, 2017

Just after 3:30 this afternoon, Rescue 21 was dual dispatched with the Vista Fire Department for a reported rollover with possible extrication on Rt. 123 in the area of Mill River Road. Car 2451 was the first unit on scene and confirmed a single vehicle rollover, into a pole, with one trapped. Crews from Vista E143 and R21 worked together to stabilize the vehicle and extricate the victim. The victim was then placed into the care of Vista EMT's and the Westchester Medics and transported to the hospital. Rt. 123 was closed from Rt. 35 to Mill River Road for the duration of the call.

Units:
2451, 2453, R21, U79, E167
Tom Ritchey
June 13, 2017 at 9:01 AM
Thank you for the assistance yesterday, everyone worked well together and the patient benefitted from that.