Follow Us:


Use of Website Material:


Duplication of text, photos, or any other content on this website is prohibited without permission of SSFD. If you have questions, please contact our webmaster.
Web Counters
Website Visitors
Since
March 14, 2008

Visitors Today
Apr 26, 2017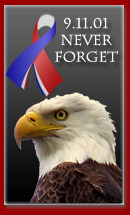 Over Seventy-Five Years of Service ~ Est. 1938
Passing of Life Member Martin Donohue

President Peter Ciacci, February 24

It is with deep regret that the South Salem Fire Department has learned of the passing of Life Member Martin "Marty" Donohue on February 23, 2017, at his residence in Rhode Island. Marty was the quintessential American volunteer fireman. Never one to engage in disagreements or Department politics, Marty was content just to be a part of the organization and was always happy to help out with his smoking pipe in hand. Marty was a dedicated member responding to emergencies, participating in work details, serving as Captain of Engine Company 2 & 3, and serving many, many years as the Department's Vice ... (Full Story)






Electrical fire from the 1st call

Simultaneous Electrical Fires on Powder Hill

Chief Avery Scott, February 13

Just before 5:30 this evening, South Salem firefighters were dispatched to a reported structure fire on Powder Hill Rd. Being a reported fire, a ladder and tanker were automatically dispatched from Croton Falls. As the first units were responding, 60 Control updated that the homeowner had started their generator, there was now smoke in the garage and house and they believed they had a fire in the walls. Car 2451 requested the FASTeam from Bedford Hills to respond with the original assignment. Car 2453 was the first unit to arrive on scene and after his size up, reported that there was an electrical ... (Full Story & Photos)


Multi-Vehicle MVA

Chief Avery Scott, January 10

This morning, South Salem firefighters were dispatched to a 4 car Motor Vehicle Accident (MVA) on Rt. 35 in the area of Adams Hill Rd. While responding, the location was updated to Rt. 35 in the area of Boutonville Rd. Firefighters checked on all the occupants and the vehicles and reported only 1 minor injury. Rt. 35 was shut down for the duration of the incident and traffic was diverted around Spring St.... (Full Story & Photos)



Group Photo

Second Annual SSFD Christmas Tree Cutting

Lieutenant Mike Davison, December 04

On Sunday December 04, 2016 members of the South Salem Fire Department and their families took part in our second annual Christmas tree cutting trip. This years trip was to Jones Family Farm in Shelton, CT where we were able to walk into the tree fields to locate and cut down our own evergreens for the Christmas holiday. After gathering our trees members enjoyed some hot chocolate and home made apple pie. A great time was had by all that attended and we look forward to next years trip. On behalf of the South Salem Fire Department, please have asafe and happy holiday season.... (Full Story & Photos)


Saturday Evening Fire

Chief Avery Scott, October 30

At 6:46pm, Saturday evening, South Salem, along with automatic aid from Croton Falls FD, was dispatched to a residence on Chapel Ct. for a reported chimney fire. Car 2453 arrived on scene and immediately requested the assignment for a structure fire (10-75), which brought in additional mutual aid units. Car 2451 arrived on scene, reported a 60x50, two story, wood frame, with fire showing from the chimney box and assumed "Chapel Ct. Command". Engine 167 and Ladder 67 arrived almost simultaniously with the engine crew quickly stretching a line up into the attic and the ladder going to the chimney. ... (Full Story & Photos)

Your feedback is important to us! Feel free to sign the guestbook.