Follow Us:


Use of Website Material:


Duplication of text, photos, or any other content on this website is prohibited without permission of SSFD. If you have questions, please contact our webmaster.
Web Counters
Website Visitors
Since
March 14, 2008

Visitors Today
Nov 20, 2017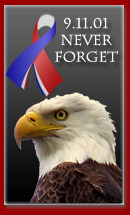 Annual Hearing

Neal Blum, October 03

BUDGET HEARING

ANNUAL BUDGET MEETING
OF THE SOUTH SALEM FIRE DISTRICT
OCTOBER 17, 2017

​PLEASE TAKE NOTICE that pursuant to Section 181 of the Town Law of the State of New York, as amended, the public hearing to discuss the contents of the 2017 Budget of the South Salem Fire District will take place on Tuesday, October 17, 2017 at 7:00 PM at the South Salem Fire House located on Route 35, South Salem, New York. A copy of this Notice of Hearing will be posted on the signboard and the Town's website maintained by the Town of Lewisboro.

A copy of the proposed budget will be on file with the ... (Full Story)





Damage to Tank Causes Large Propane Leak

News Staff, September 14

Wednesday morning at 8:48am, South Salem firefighters were dispatched to an outside odor of propane on Church Tavern Road. After investigating, it was determined that the smell was coming from the former Le Chateau Restaurant, which is currently under going renovation. When units arrived on scene they discovered a 1000 gallon propane tank that had been damaged and was leaking. Firefighters assessed the tank and determined that because of the damage and position of the tank, it was best to continue to allow the propane to off gas, and use a hand line to disperse it. Vista Fire Department's ... (Full Story & Photos)


Structure Fire at John Jay Middle School

News Staff, August 29

At approximately 6:45, Monday evening, South Salem firefighters were dispatched to a reported structure fire at John Jay Middle School. An engine and tanker from Vista and a ladder from Croton falls were also automatically dispatched as part of the pre-planned response. Car 2452 was the first unit on scene and reported smoke showing from 2 exterior doors of the building, adjacent to the auditorium. "John Jay Command" was established and the 10-75 was transmitted due to the amount of smoke on arrival and the size of the building. This brought in mutual aid from Bedford Hills, Goldens Bridge, Katonah, ... (Full Story & Photos)


Extrication with Vista on Rt. 123

News Staff, June 12

Just after 3:30 this afternoon, Rescue 21 was dual dispatched with the Vista Fire Department for a reported rollover with possible extrication on Rt. 123 in the area of Mill River Road. Car 2451 was the first unit on scene and confirmed a single vehicle rollover, into a pole, with one trapped. Crews from Vista E143 and R21 worked together to stabilize the vehicle and extricate the victim. The victim was then placed into the care of Vista EMT's and the Westchester Medics and transported to the hospital. Rt. 123 was closed from Rt. 35 to Mill River Road for the duration of the call.... (Full Story & Photos)


Second Rollover on Route 35

Chief Avery Scott, May 31

South Salem firefighters were once again out on Route 35 for a rolled over vehicle. Just after 9:30pm, on Tuesday, May 30th, firefighters were dispatched to a reported rolled over vehicle that was smoking, in the area of the firehouse. Car 2451 arrived on scene and advised that a single vehicle was on its side, smoking, with the lone occupant out and being evaluated by the Westchester EMS Medic. All Rescue 21 and Engine 166 had to do was to pull out of the firehouse and they were on scene. Rescue 21 crew secured the vehicle and stemmed the flow of fluids, while the crew from Engine 166 stood ... (Full Story & Photos)

Your feedback is important to us! Feel free to sign the guestbook.