Follow Us:



Use of Website Material:


Duplication of text, photos, or any other content on this website is prohibited without permission of SSFD. If you have questions, please contact our webmaster.
Web Counters
Website Visitors
Since
March 14, 2008

Visitors Today
May 23, 2013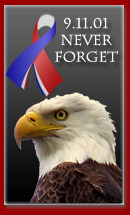 Welcome to the Official Website for the South Salem Fire Department
Four Car Accident Shuts Down Rt. 35

MAY 02 - On Wednesday morning, May 1st, South Salem firefighters were dispatched to Rt. 35 at Waccabuc River Lane for a multi-vehicle car accident. First arriving units found 4 cars involved with all occupants out of the vehicles. A quick assessment determined that two of the people involved had minor neck and back injuries.
South Salem firefighters secured the vehicles and assisted Lewisboro VAC with patient care and packaging. Firefighters also closed down Rt. 35 between Mead St. and Bouton Rd. in an effort to allow all the first responder to operate in a safe environment and provide a quicker removal ... (Full Story & Photos)


Beginning to Celebrate 75 Years With Annual Inspection Dinner

APRIL 22 - As of April 13th, the South Salem Fire Department officially kicked off the departments 75th year of service. Celebrations began the night prior with the members taking some time to enjoy each others company at the annual inspection dinner, that had a 75th Anniversary twist. Held at the Waccabuc Country Club Carriage House, the departments specially formed 75th Anniversary Committee put much effort into putting on a great dinner for nearly 150 people including department members and guests, neighboring department guests, other county wide emergency service officials, as well as town officials. ... (Full Story & Photos)


Members Applaud Fellow Member in Act of Heroism

APRIL 22 - His name was being kept quiet, but now the members of the department would like to thank Firefighter Billy Gossett in his recent local act of heroism. Last week as he was driving through the neighboring town of Katonah, Gossett noticed some peculiar activity and stopped to do something about it. As can be read in the following local publications, Gossett got himself involved in an abduction of a woman, helping to fight off the abductor and keep the woman safe, along with the assistance of another man.

Local authorities are calling Gossett a hero, helping to possibly save this woman's life, ... (Full Story & Photos)


Wall Breach Training

MARCH 19 - The members of the Department are always looking to further their education by learning new and different techniques. This was seen at the most recent weekly Monday night drill where members practiced a very important method of escape called wall breaching. Wall breaching is a technique used when the way you entered a space is no longer accessible and there is no other way out. By breaking through the wall and maneuvering yourself through wall studs you can make another way out. Even though there may be narrow spaces in the wall, knowing proper techniques can allow any size person, including ... (Full Story & Photos)

Your feedback is important to us! Feel free to sign the guestbook.