Follow Us:


Use of Website Material:


Duplication of text, photos, or any other content on this website is prohibited without permission of SSFD. If you have questions, please contact our webmaster.
Web Counters
Website Visitors
Since
March 14, 2008

Visitors Today
Aug 26, 2016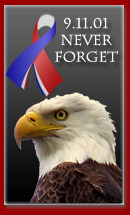 Over Seventy-Five Years of Service ~ Est. 1938
**Carnival Update**

Firefighter Mike Harris, August 12

The Department has received official notice that Stewart Amusement will be honoring last night's wristbands tonight, due to the Carnival closing early last night from inclement weather. The Department received many calls and messages regarding this situation which it brought to the attention of Stewart Amusement and the members and Carnival organizers appreciate your cooperation with this matter. The Carnival will open as planned at 6:00 PM this evening, and we're hoping for a great turn out. But we also ask the community to keep an eye on the weather and be prepared in case the weather last ... (Full Story)






SSFD Carnival August 2015

2016 Carnival and Parade

South Salem Fire Department , July 17

We hope to see the whole community out to support the Department and its Members during our biggest week of the year! The dates and times for the 2016 Carnival and Parade are as follows;

Carnival Open:
Wednesday, August 10th - 6:00PM to 10:00PM
(Parade Night - Wednesday, August 10th - 7:00 PM - Route 35 Between Spring St and the Firehouse)
Thursday, August 11th - 6:00PM to 10:00PM
Friday, August 12th - 6:00PM to 10:00PM
Saturday, August 13th - 5:00PM to 10:00PM *Note Carnival opens 1 hour early at 5PM.

Raffle Drawing Saturday at 10:00 PM. $3000.00 in Prizes.

$25.00 Wristbands - Per Person ... (Full Story & Photos)


Donald P. Taylor

Captain Matt Yorke, July 08

Donald (Don) P. Taylor, age 85 of South Salem, NY. Born August 22, 1930 to the late William E. Taylor and Ervilla P. Taylor died Saturday morning July 2, 2016 after a brief struggle with Parkinson Disease. Don spent his life serving his country, community, church and family. Don served in the Navy during the Korean War where he met his late wife Clarice Taylor (nee Steinke). Don was honorably discharged in 1955 after achieving the rank of Electronics Technician 2nd class. Don returned home and became a police officer with the Lewisboro town police for 22 years rising to the rank of Chief. ... (Full Story)





Morning MVAs on Route 35

Ex-Chief Andrew Llewellyn, June 08

At 9:24 this morning South Salem Firefighters were busy attending to one accident with injuries while a second accident occurred among passing motorists. The first accident was the result of one vehicle pulling out of Route 121 in front of a truck and trailer traveling east bound on Route 35 sending both vehicles into a near by parking lot. Two occupants were transported to the hospital with non life threatening injuries.
The second accident occurred between two vehicles in traffic passing the scene. A mutual aid ambulance was requested due to Lewisboro VAC transporting patients from the ... (Full Story & Photos)


2016 Inspection and Installation Dinner

Firefighter Mike Harris, April 26

Earlier this month, the Inspection Dinner was held at the firehouse recognizing and celebrating member's achievements during the past year. In the weeks leading up to the big night, members spent a few drill nights and their own time cleaning their assigned truck and making sure the firehouse was looking its best to impress the officers and judges. Members then donned their full dress uniform and were ready for a great night.

Awards are given to members who respond to the most calls, to the truck that was the cleanest by their crew, and to the firefighter of the year, among others. Also recognized ... (Full Story)




Your feedback is important to us! Feel free to sign the guestbook.