Follow Us:



Use of Website Material:


Duplication of text, photos, or any other content on this website is prohibited without permission of SSFD. If you have questions, please contact our webmaster.
Web Counters
Website Visitors
Since
March 14, 2008

Visitors Today
Oct 02, 2014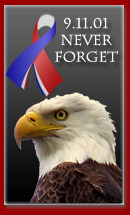 Seventy-Five Years of Service 1938-2013
---
Smoke Alarm Saves House and Family Dog

South Salem FD, July 20

Sunday evening July 20th South Salem FD was dispatched to a residential fire alarm in the Waccabuc area of town.

South Salem FD responded and began a standard investigation to determine the cause of the alarm. Residential fire alarms are common and investigations usually determine the cause of alarm not to be from a fire, however this would not be the case with this alarm. The homeowner, also being advised of the activation by the alarm company, quickly arrived and assisted the FD with gaining entry. An odor of smoke was detected and smoke was observed coming from under the basement door. ... (Full Story & Photos)



Fire Damaged Dehumidifier.


Hydrant Testing

South Salem FD, July 18

For the majority of the South Salem Fire District gaining access to a good water supply for fighting fires can sometimes be a challenge due to a lack of a municipal water system and hydrants. This is not the case within the Four Winds Hospital campus in Cross River.

Located within the South Salem Fire District is Four Winds Hospital, a provider of inpatient and outpatient mental health treatment services for children, adolescents and adults. Four Winds Hospital is composed of over 30 buildings of various sizes and age. Fortunately they are protected by a hydrant system and the South Salem ... (Full Story & Photos)


Annual Inspection Dinner 2014

Firefighter Mike Harris, April 05

It comes around once a year; the South Salem Fire District hosts their annual Inspection Dinner for their department members and invited guests. Members spend weeks ahead of time cleaning the apparatus, getting the house in tip top shape, and preparing for the big night. This year was no different, with many hours put in to get that coveted trophy for best truck and to proudly show off the house. It's also an evening to celebrate the successful year the department has had, as well as recognize members' achievements and to also remember those the department has lost in the past year. A special ... (Full Story & Photos)



Best Truck 2014: Engine 168. Some of the company pictured L to R; Probationary Firefighter Jack Durkin, Lt. Mike Davison, Jr Member Cody Harris, FF Gabe Frolick, and Probationary Firefighter Stephen Muoio.



Frank Becerra/Journal News

Fire Damages Goldens Bridge Firehouse

1st Assistant Chief Avery Scott, March 07

Goldens Bridge firehouse burns, brush truck destroyed; 2 other vehicles damaged By Terence Corcoran, tcorcora@lohud.com

GOLDENS BRIDGE – An electrical fire heavily damaged the Goldens Bridge firehouse on Monday morning and destroyed a 1943 brush truck, officials said.

Two other vehicles — a rescue truck and a sport-utility vehicle — were damaged in the blaze, which was apparently sparked by a faulty electrical connection to a firetruck.

A fire commissioner and a volunteer were in the Route 138 firehouse when the blaze broke out around 9:20 a.m. The firefighter suffered smoke inhalation while ... (Full Story & Photos)


Venturing Crew 62 Competes in 2014 FASNY Winter Games

Captain Matt Yorke & Firefighter Mike Harris, February 11

On Saturday, February 9th and Sunday, February 10th, the SSFD sponsored Venture Crew 62 competed in the 2014 Firemen's Association of the State of New York (FASNY) Winter Games held in Cortland, NY. Co-sponsored by the Cortland County Firemen's Association, more than 300 firefighters and Venturers/Explorers from 32 Fire Departments across New York State, dressed in full turnout gear and participated in a range of events throughout the weekend. The 2014 Games represented the largest field of competitors to date. The teams consisted of five members, and the games included both senior and junior ... (Full Story & Photos)



Top L to R; Katonah FD member/honorary Crew 62 member Jack DeAlto, Crew 62 members Max Brown, Cody Harris. Bottom L to R; Teddy LaQuidara and Stephen Muoio

Your feedback is important to us! Feel free to sign the guestbook.