Follow Us:


Use of Website Material:


Duplication of text, photos, or any other content on this website is prohibited without permission of SSFD. If you have questions, please contact our webmaster.
Web Counters
Website Visitors
Since
March 14, 2008

Visitors Today
Oct 01, 2016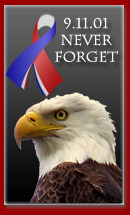 Over Seventy-Five Years of Service ~ Est. 1938
Back to Back MVA's on Tuesday Morning

Chief Avery Scott, September 13

Right before 7am, this morning, South Salem firefighters were alerted to an MVA at the intersection of Spring Street and Rt. 35. Car 2451 arrived on scene first and reported that the FD was not needed. The call turned out to be a good intent.
Minutes after clearing South Salem was dispatched to a four car MVA on Rt. 35 in the area of the firehouse. Units arrived on scene and confirmed the four car MVA with multiple injuries. Firefighters stabilized the vehicles and assisted LVAC and the Westchester Medics. Engine 167 and Utility 79 shut down Rt. 35 at both ends of Spring Street South. Units were ... (Full Story & Photos)



SSFD new pumper in production 9/2/2016.

South Salem Members Look Forward to Delivery of New Pumper

South Salem Fire Department, September 02

In late 2015 the South Salem Fire District Board of Fire Commissioners approved a resolution to purchase a custom pumper. The bid was awarded and in December of that year, Seagrave Fire Apparatus received the order through Hudson Valley Fire Apparatus.

The new pumper will be replacing Engine 168, a 1986 Pierce. It will carry 1000 gallons of water and will be almost identical to the new Seagrave pumper the Vista Fire Department will be receiving just a few weeks later.

The new pumper will be designated as Engine 166 and is expected to be delivered in early fall from Seagrave's headquarters ... (Full Story & Photos)


**Carnival Update**

Firefighter Mike Harris, August 12

The Department has received official notice that Stewart Amusement will be honoring last night's wristbands tonight, due to the Carnival closing early last night from inclement weather. The Department received many calls and messages regarding this situation which it brought to the attention of Stewart Amusement and the members and Carnival organizers appreciate your cooperation with this matter. The Carnival will open as planned at 6:00 PM this evening, and we're hoping for a great turn out. But we also ask the community to keep an eye on the weather and be prepared in case the weather last ... (Full Story)






SSFD Carnival August 2015

2016 Carnival and Parade

South Salem Fire Department , July 17

We hope to see the whole community out to support the Department and its Members during our biggest week of the year! The dates and times for the 2016 Carnival and Parade are as follows;

Carnival Open:
Wednesday, August 10th - 6:00PM to 10:00PM
(Parade Night - Wednesday, August 10th - 7:00 PM - Route 35 Between Spring St and the Firehouse)
Thursday, August 11th - 6:00PM to 10:00PM
Friday, August 12th - 6:00PM to 10:00PM
Saturday, August 13th - 5:00PM to 10:00PM *Note Carnival opens 1 hour early at 5PM.

Raffle Drawing Saturday at 10:00 PM. $3000.00 in Prizes.

$25.00 Wristbands - Per Person ... (Full Story & Photos)


Donald P. Taylor

Captain Matt Yorke, July 08

Donald (Don) P. Taylor, age 85 of South Salem, NY. Born August 22, 1930 to the late William E. Taylor and Ervilla P. Taylor died Saturday morning July 2, 2016 after a brief struggle with Parkinson Disease. Don spent his life serving his country, community, church and family. Don served in the Navy during the Korean War where he met his late wife Clarice Taylor (nee Steinke). Don was honorably discharged in 1955 after achieving the rank of Electronics Technician 2nd class. Don returned home and became a police officer with the Lewisboro town police for 22 years rising to the rank of Chief. ... (Full Story)




Your feedback is important to us! Feel free to sign the guestbook.