Follow Us:



Use of Website Material:


Duplication of text, photos, or any other content on this website is prohibited without permission of SSFD. If you have questions, please contact our webmaster.
Web Counters
Website Visitors
Since
March 14, 2008

Visitors Today
Dec 12, 2013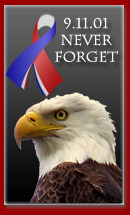 Seventy-Five Years of Service 1938-2013
Toys for Tots 2013

South Salem FD, December 06

The Vista, South Salem, and Golden's Bridge Fire Departments have come together this holiday season to hold a Toys For Tots event. Each Fire Department will be a drop off location on Saturday December 14th between the hours of 9am and 5pm. Please donate a NEW and UNWRAPPED toy to any of these fire departments to help a child this holiday season.

Vista FD - 377 Smith Ridge Road South Salem
South Salem FD - 1190 Route 35 South Salem
Golden's Bridge FD - 254 Waccabuc Rd Golden's Bridge... (Full Story & Photos)


Two Vehicle MVA with Extrication and STAT Flight

1st Assistant Chief Avery Scott, November 21

On Thursday morning, November 21st, South Salem firefighters were alerted to an MVA, rollover with possible entrapment. Car 2452 signed on right away with Car 2454 arriving on scene first and advising multiple entrapments. An immediate request was made for additional ambulances to the scene as well as Katonah FD Rescue 17.

Car 2452 arrived on scene and established Route 35 command and updated that Vehicle 1 was a transport van with four occupants and Vehicle 2 had a single occupant, with heavy entrapment. Command was notified that the first medic on scene had requested that STAT flight be launched ... (Full Story & Photos)



South Salem Nursery School students standing in front of Engine 167

Wrapping Up Fire Prevention With A Visit To The South Salem Nursery School

Ex-Chief Andrew Llewellyn, FF Michael Harris, November 12

It's never too early to start learning about fire safety, so to wrap up the season of fire prevention education, Chief Ian Llewellyn along with Ex Chief Andrew Llewellyn spent the afternoon at The South Salem Nursery School. A brief discussion about fire safety, including what's most important to know at a young age, was given to the 15 or so students. And after the talk, the highlight of the visit was a tour of the department's first due engine, Engine 167. The visit ended with students receiving a bag of fire prevention goodies to bring home, as a friendly reminder on how to stay safe.... (Full Story & Photos)


Thanks for the Biggest Open House to Date

Captain Matt Yorke, November 06

On Saturday, October 12th, the South Salem Fire Department held its 7th annual Open House from 11AM to 3PM commemorating the department's 75th year anniversary. The event took place during National Fire Prevention Week and is meant to showcase to the community the fire department's apparatus and firehouse along with demonstrating the importance of fire prevention and safety. This year's theme was "Prevent Kitchen Fires" since more fires start in the kitchen than in any other part of the home.

This year's open house allowed attendees to pick up a fire hose and spray water on a simulated fire. ... (Full Story & Photos)


Daisy the Arson Detection K9 goes to work

Your feedback is important to us! Feel free to sign the guestbook.