Follow Us:


Use of Website Material:


Duplication of text, photos, or any other content on this website is prohibited without permission of SSFD. If you have questions, please contact our webmaster.
Web Counters
Website Visitors
Since
March 14, 2008

Visitors Today
Jun 16, 2019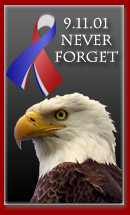 Water Rescue at Castle Rock

News Staff, June 08

At approximately 6pm, Friday, June 7th, South Salem firefighters were alerted to a water rescue on Lake Waccabuc in the area of Castle Rock. Responding units were advised that there was a victim, still in the water, with loss of feeling in their lower extremities. Chief Lynch, in command, advised the first arriving Paramedics, that Ex-Chief A.Llewellyn was in route in a personal watercraft, and would be able to bring them directly to the victim.
As patient contact was being made, U79 w/Marine 33 and R21 arrived on scene. With two personal boats already in use for the rescue, the decision was ... (Full Story & Photos)


Ice Rescue Drill on Sunday February 17th, 2019.

2nd Assistant Chief Nicholas DeLaurentis, February 20

Early Sunday morning, members of the South Salem Fire Department gathered to practice ice rescue techniques. After having a class room session learning about the different methods and tools used in ice rescue, they went out on the ice to drill. Members got to experience going into the water as a victim as well as being a rescuer. ... (Full Story & Photos)



Rich Waterbury instructing how to wear our ice rescue suits.


Passing of Life Member and Ex-President Tom Herzog

Brian Marschhauser, Katonah Lewisboro Times, February 08

SOUTH SALEM, N.Y. – Thomas Herzog, an educator, a former town supervisor and one of Lewisboro's most-dedicated community servants, died Sunday, Jan. 27, at the age of 83.

Throughout his lifetime in Lewisboro, Tom Herzog, as he was better known, accepted many opportunities to serve. According to friends, co-workers and decades-old news reports, Herzog wore many hats, sometimes as president/chair, for the South Salem Library; the Jay Players (theater group); Lewisboro youth sports groups; the South Salem Fire Department; the Lewisboro Library; and most recently with the Housing Committee.

"You're ... (Full Story & Photos)


Fire Commissioner Election Results

South Salem Fire District, December 11

Election Results

For Fire Commissioner for a 5 year term:

John V. Gurtler - 114 votes

Eric E. Jordan - 1 vote

Michael J. Lombardi - 148 votes

Write in Candidates - 1 vote (blank)

... (Full Story)





Charles "Chip" Andrus, Pastor at South Salem Presbyterian Church and Chaplain of the South Salem Fire Department, Passes Away

Obituary of The Rev. Dr. Charles Andrus, September 09

The Reverend Doctor Charles (Chip) Andrus, 51, of South Salem, New York died Sunday, September 9, 2018 at home surrounded by his adoring family.

A man of deep integrity, kindness and warmth, Chip was defined as a community catalyst, Presbyterian scholar, masterful teacher, talented musician, devoted husband and wonderful loving father.

Chip was born on April 3, 1967 to Charles E. and Ann Andrus at Wright-Patterson Airforce Base in Dayton, Ohio.

He received his Bachelor of Arts in Music from Henderson State University, Arkadelphia, Arkansas. He received his Master of Divinity and his Doctor ... (Full Story & Photos)