Follow Us:


Use of Website Material:


Duplication of text, photos, or any other content on this website is prohibited without permission of SSFD. If you have questions, please contact our webmaster.
Web Counters
Website Visitors
Since
March 14, 2008

Visitors Today
Jul 20, 2018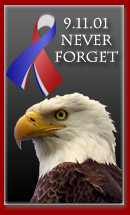 National Weather Service Alerts for Westchester County, NY
Cabana Fire on East Ridge Road

Captain Mike Davison, April 18

At approximately 9:00pm on Sunday April 15th the South Salem Fire Department was dispatched to a report of a "Pool Cabana" on fire on East Ridge Road in Waccabuc. Upon arrival to the scene 2nd Assistant Chief DeLaurentis (2453) transmitted that there was visible fire from a distance. 1st Assistant Chief DeVito (2452) then requested the 10-75 for the first alarm mutual aid assignment. The first arriving engine (E-166) quickly stretched hose lines to a 15'x20' single story structure in the back of the property to extinguish the flames while Chief Lynch (2451) set up command. Companies from Croton ... (Full Story & Photos)


Ice/Cold Water Rescue Training

Web Staff, January 21

This past Saturday morning, 20 members participated in 4 hours of ice/cold water rescue training. Led by Training Officer Melnychuk, members spent the first hour reviewing proper rescue techinuqes and going over all the rescue equipment.
The training continued on Lake Truesdale, where members rotated through different evolutions and scenarios, from a single person through the ice, to multiple persons in need of rescue.
The members were fortunate to be able to take advantage of the roughly 1' of ice. However, always use caution when venturing out on the the ice, the ice thickness varies from place ... (Full Story & Photos)


Toys for Tots

South Salem Fire Department, December 07

Annual Toys For Tots toy drive between 9am — 5pm this Saturday, December 9th.

The Vista, South Salem, and Golden's Bridge Fire Departments have come together this holiday season to hold a Toys For Tots event. Each Fire Department will be a drop off location on Saturday, December 9th between the hours of 9am and 5pm.

Please donate a NEW and UNWRAPPED toy to any of these fire departments to help a child this holiday season:

Vista FD - 377 Smith Ridge Road, South Salem NY 10590
South Salem FD - 1190 Route 35, South Salem NY 10590
Golden's Bridge FD - 254 Waccabuc Rd, Golden's Bridge, NY 10526


***

The ... (Full Story & Photos)


LEGAL NOTICE - ANNUAL ELECTION

South Salem Fire District, December 07

LEGAL NOTICE

ANNUAL ELECTION
FIRE COMMISSIONER(s)
OF THE SOUTH SALEM FIRE DISTRICT
DECEMBER 12, 2017

PLEASE TAKE NOTICE that the Annual Election of the South Salem Fire District will take place on December 12, 2017 between the hours of 6:00 PM and 9:00 PM at the South Salem Fire House located on Route 35, South Salem, New York, for the purpose of electing (2) two members for the Board of Fire Commissioners;

One (1) Commissioner for an unexpired 2-year term, commencing on January 1, 2018 and ending December 31, 2019;

One (1) Commissioner for a 5-year term, commencing on January 1, 2018 and ... (Full Story)





Advertisement for Bids - Emergency Generator

South Salem Fire District, November 28

On behalf of the South Salem Fire District, Barile Gallagher and Associates will receive individual sealed proposals before 2:00 PM on December 19, 2017 for:

Emergency Generator Replacement

South Salem Fire House
1190 Route 35 South Salem, NY 10590

See attached document below for further information. ... (Full Story)




Your feedback is important to us! Feel free to sign the guestbook.