Follow Us:


Use of Website Material:


Duplication of text, photos, or any other content on this website is prohibited without permission of SSFD. If you have questions, please contact our webmaster.
Web Counters
Website Visitors
Since
March 14, 2008

Visitors Today
Feb 18, 2020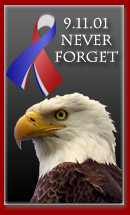 Car vs Pole

1st Assistant Chief Mike Devito, February 12

At approximately 11:30pm Tuesday night, South Salem Firefighters were dispatched to a motor vehicle accident with unknown injuries, in the area of 1156 Route 35. NYSEG was immediately requested upon arrival due to a pole being snapped and multiple wires down.

Lewisboro VAC 67-11 evaluated a single patient a determined they were not injured.

Firefighters remained on scene for about 90 minutes providing traffic control while NYSEG removed the low hanging wires above Route 35.
... (Full Story & Photos)



First Assistant Chief Devito with Firefighter Jones aboard Marine 33

Firefighters Conduct Boat Operations Training

News Staff, June 30

Firefighters spent this morning reviewing boat operations at the firehouse followed by hands on skills training on Lake Waccabuc. It was a good opportunity for members to review boat procedures and conduct refamiliarization with the equipment in a controlled environment.

The Department recently acquired a new, inflatable boat, which allows for much safer and efficient water rescues. So far this summer, members have responded to two water rescues; one on Lake Truesdale and one on Lake Waccabuc.

While the Department hopes all our residents have a safe and enjoyable summer, rest assured that ... (Full Story & Photos)


LEGAL NOTICE

South Salem Fire District, June 20

LEGAL NOTICE

NOTICE TO BIDDERS

Removal and Replacement of Boiler, Oil burner, Circulator Motor and associated piping and insulation.

South Salem Fire District, invites submission of bids for the "Removal and Replacement of Boiler, Oil burner, Circulator Motor and associated piping and insulation", to be located at the firehouse, 1190 Route 35, South Salem, New York. Bids for this contract will be received until 7:00, Wednesday July 10, 2019. The bids will be opened and publicly read aloud during the monthly meeting of the Board of Fire Commissioners, which will be held that evening.
... (Full Story)





Water Rescue at Castle Rock

News Staff, June 08

At approximately 6pm, Friday, June 7th, South Salem firefighters were alerted to a water rescue on Lake Waccabuc in the area of Castle Rock. Responding units were advised that there was a victim, still in the water, with loss of feeling in their lower extremities. Chief Lynch, in command, advised the first arriving Paramedics, that Ex-Chief A.Llewellyn was in route in a personal watercraft, and would be able to bring them directly to the victim.
As patient contact was being made, U79 w/Marine 33 and R21 arrived on scene. With two personal boats already in use for the rescue, the decision was ... (Full Story & Photos)


Ice Rescue Drill on Sunday February 17th, 2019.

2nd Assistant Chief Nicholas DeLaurentis, February 20

Early Sunday morning, members of the South Salem Fire Department gathered to practice ice rescue techniques. After having a class room session learning about the different methods and tools used in ice rescue, they went out on the ice to drill. Members got to experience going into the water as a victim as well as being a rescuer. ... (Full Story & Photos)



Rich Waterbury instructing how to wear our ice rescue suits.