Follow Us:


Use of Website Material:


Duplication of text, photos, or any other content on this website is prohibited without permission of SSFD. If you have questions, please contact our webmaster.
Web Counters
Website Visitors
Since
March 14, 2008

Visitors Today
Apr 20, 2018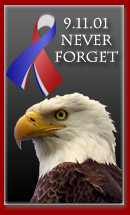 Guestbook
Welcome to the South Salem Fire Department Guestbook. Your feedback is important to us. Feel free to leave your comments.
| | |
| --- | --- |
| Page of 2 [ Back | Next ] | Records 31 - 46 of 46 |
Signed on September 01, 2008 at 8:42 PM
Guest Name:
Vicki Gemmill
Location:
Outside of Baltimore Md
Comments:

Just checking you out :-)
Signed on July 11, 2008 at 9:48 PM
Guest Name:
Michael Magiera
Location:
Murphy Texas
Comments:

I have your old Engine 167, the 54 American Lafrance, parked in my driveway. Would love to see pics of it in service.

Contact me
Signed on July 03, 2008 at 12:19 PM
Guest Name:
Tim Clock
Rank/Title:
Homeowner
Web Address:
www.analyticalsupportservicesllc
Location:
South Salem
Comments:

Its evident by the number of times the local siren goes off that you people certainly have your hands full. Is there a way to know what these sirens mean? Are they fires or accidents? God bless you all for your work.

Reply sent to Mr. Clock

Tim,
First I would like to thank you for viewing our website. To answer your question, The fire sirens in town will sound for any alarm we get called on as well as for one round at noon each day. The siren is necessary as our second means of notifying our members. There is no distinction in the number of times it goes off. So, each time you hear it we may be responding to anything from a structure fire or car accident to a residential alarm or EMS assist. However, our fire log is printed weekly in The Lewisboro Ledger newspaper.

Thank you again for your interest,

Andrew E. Llewellyn
Assist. Chief / SSFD
andrew@southsalemfire.com
Signed on June 01, 2008 at 8:28 PM
Guest Name:
Melissa leavy
Location:
South Salem, New York
Comments:

I love the website. Keep up the work!!
Signed on May 15, 2008 at 6:29 PM
Guest Name:
Ray Fetchko
Rank/Title:
Paramedic, FTO, TEMS; Wake Co EMS
Location:
404 mantle dr. Clayton NC 27527
Comments:

I am very sorry to read about the passing of Charlie Tator. My thoughts and prayers are with you and his family.

Miss seeing y'all, hope all is going well

Ray
Signed on April 30, 2008 at 9:06 PM
Guest Name:
Pat Taylor
Rank/Title:
Former Rescue Capt/Life Assoc. Member
Location:
Mims, FL
Comments:

The web site is great! Very nice pic of the station. Good to see a red R-21. Based on the incident pic's looks like you're keeping busy. Keep up the good work.
Signed on April 05, 2008 at 6:05 PM
Guest Name:
Kathy Cory
Comments:

Terrific website--and thanks for all you do for our community!
Signed on April 02, 2008 at 3:40 PM
Guest Name:
Adrian Doleman
Rank/Title:
Assistant Chief
Web Address:
www.lfrd.org
Location:
LaGrange, KY
Comments:

Great Website! Keep up the great work and stay safe.
Signed on March 26, 2008 at 4:01 PM
Guest Name:
Gary Wilgenbusch
Rank/Title:
Firefighter/EMT-B
Location:
Epworth, Iowa
Comments:

Nice website. Keep up the hard work. Train and stay safe.
Signed on March 25, 2008 at 12:00 AM
Guest Name:
steve panzella
Rank/Title:
former ssfd member & officer
Location:
boise, idaho since 95
Comments:

Nice new site guys. I love the cover page with a great shot of the firehouse.
I 'm always reading the Bravo page and seeing what's going on in No. West.
I got an invitation to the inspection dinner, but I also need a plane ticket.
The new webpage is great, and please add more to it on the history and photos
of recent and historic incident scenes. Keep up the good work and good luck with the
new beauty - utility 79. After being gone for 12 years, I still miss it. Is that Paul Black going all grey???
Signed on March 20, 2008 at 1:44 PM
Guest Name:
Ann Belfi
Comments:

Your house is a great looking place. Keep up all your good work and God bless you all.
Signed on March 15, 2008 at 12:40 AM
Guest Name:
Tommy Stretz
Rank/Title:
Lieutenant
Web Address:
Moheganfire.com
Comments:

Nice website good luck
Signed on March 14, 2008 at 8:26 PM
Guest Name:
Craig Cooper
Web Address:
www.yakamora.com
Comments:

Looks great.....keep up the good work....hmmm my tax dollars at work.....
Signed on March 14, 2008 at 6:49 PM
Guest Name:
Richard E. Llewellyn and Arline M. Llewellyn
Location:
Howey-in-the-Hills, Florida
Comments:

Hello all - Keep up the good work. We do keep an eye on you even from this distance. Best wishes to all..

K E E P S A F E !!!!
Signed on March 14, 2008 at 6:06 PM
Guest Name:
Tina Howell
Location:
Frisco, TX
Comments:

Love the new site. Great job with the design and content.
Signed on March 14, 2008 at 5:00 PM
Guest Name:
ANRAE GODLEY-COOPER
Rank/Title:
SPC. E-4 U.S. ARMY NATIONAL GUARD
Location:
COLUMBUS, GA.
Comments:

GOD BLESS
| | |
| --- | --- |
| Page of 2 [ Back | Next ] | Records 31 - 46 of 46 |