Follow Us:


Use of Website Material:


Duplication of text, photos, or any other content on this website is prohibited without permission of SSFD. If you have questions, please contact our webmaster.
Web Counters
Website Visitors
Since
March 14, 2008

Visitors Today
Jun 17, 2018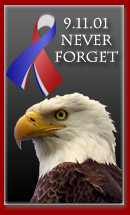 Simultaneous Electrical Fires on Powder Hill
By Chief Avery Scott
February 13, 2017

Just before 5:30 this evening, South Salem firefighters were dispatched to a reported structure fire on Powder Hill Rd. Being a reported fire, a ladder and tanker were automatically dispatched from Croton Falls. As the first units were responding, 60 Control updated that the homeowner had started their generator, there was now smoke in the garage and house and they believed they had a fire in the walls. Car 2451 requested the FASTeam from Bedford Hills to respond with the original assignment. Car 2453 was the first unit to arrive on scene and after his size up, reported that there was an electrical and wood burning odor in the house.
As soon as Car 2451 arrived, a neighbor came out to report that there was also a fire in their house as well. South Salem was retoned for another possible fire at the neighbors house, and an engine and tanker from Vista were relocated to the South Salem Firehouse.
The bulk of the manpower was dedicated to the original callers house, as the second fire was contained to a power strip that ignited.
After investigation, it was discovered that two breakers and two electrical outlets had caught fire in the first house. While both houses were checked for extension and metered, firefighters went door to door checking houses and asking if anyone elsewas experiencing any electrical problems. As there were none, once the two houses checked out, firefighters cleared the scene. NYSEG was called out to check the wires in the area.

Units:
SSFD: 2451, 2452, 2453, E166, E167, T2, R21
Mutual Aid:
CFFD: 2071, 2072, 2073, L67, T8 BHFD: 2031, 2032, TL57(FAST) U6 VFD: 2561, E141, T4
Surge protector from 2nd electrical fire

Surge protector from 2nd electrical fire

Surge protector from 2nd electrical fire

Electrical fire from the 1st call
Susan Marie O'Connor
April 13, 2017 at 3:04 PM
Great job fighting these fires. Congratulations to the fire fighters.