Follow Us:


Use of Website Material:


Duplication of text, photos, or any other content on this website is prohibited without permission of SSFD. If you have questions, please contact our webmaster.
Web Counters
Website Visitors
Since
March 14, 2008

Visitors Today
May 26, 2022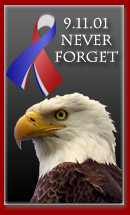 By Secretary Neal Blum
September 21, 2021
BUDGET HEARING
ANNUAL BUDGET MEETING
OF THE SOUTH SALEM FIRE DISTRICT
OCTOBER 19, 2021


PLEASE TAKE NOTICE that pursuant to Section 181 of the Town Law of the State of New York, as amended, the public hearing to discuss the contents of the 2021 Budget of the South Salem Fire District will take place on Tuesday, October 19, 2021 at 7:00 PM at the South Salem Fire House located on Route 35, South Salem, New York. A copy of this Notice of Hearing will be posted on the signboard and the Town's website maintained by the Town of Lewisboro.
A copy of the proposed budget will be on file with the Lewisboro Town Clerk or at the South Salem Fire District on or before September 22, 2021, and shall be available for inspection at the office of the Secretary/Treasurer of the South Salem Fire District.

Neal Blum
Secretary
South Salem Fire District
September 21, 2021