VENTURING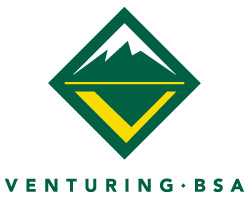 Venturing Crew 0062 is sponsored by the South Salem Fire Department. Venturing is a branch of the Boy Scouts of America (BSA) and one of the BSA's goal in Venturing is to create a partnership with sponsoring organizations, such as emergency response services like Fire Departments. Venturers have the opportunity to participate in Fire Department functions alongside firefighters. The adult advisors are all active firefighters with a wide range of knowledge and experience. Although there is an emphasis towards firefighting, there are many other aspects of Venturing. Start preparing for the future, start Venturing.
What Is Venturing?
Click here for a detailed description of the BSA's Venturing program.
How do I Become A Venturer?
Send an email to SSFDCrew62@southsalemfire.com, contact one of the Committee Members listed below, or you can stop by the South Salem firehouse on any Monday evening between 7:30 & 9:00 pm.
Requirements
You must have completed the eighth grade and be between the ages of 14 through 20.
Meeting Days And Times

The Venturers will meet on Monday evenings from 7:00 to 9:00 pm and every third Thursday of the month from 7:00 to 9:00 pm.
Location Of Meetings

South Salem Firehouse, 1190 Route 35.
Contact Us
Email: SSFDCrew62@southsalemfire.com
---
Past Events
Saturday, April 21st.
South Salem Members respond to Mutual Aid for Ulster County Forest Fire.
Click here to read the full story with photos
---
Saturday, May 3rd.
Airport Emergency Response Drill.
Click here to read the full story with photos
---
Friday, May 23rd to Sunday, May 25th.
Pocono Whitewater Trip.
Click here to read the full story with photos
---
Saturday, October 18th.
Venture Crew 2062 participates in the Thunderbird Games
Click here to read the full story with photos
---