Follow Us:


Use of Website Material:


Duplication of text, photos, or any other content on this website is prohibited without permission of SSFD. If you have questions, please contact our webmaster.
Web Counters
Website Visitors
Since
March 14, 2008

Visitors Today
Jul 15, 2018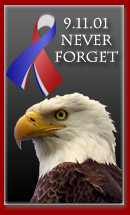 Guestbook
Welcome to the South Salem Fire Department Guestbook. Your feedback is important to us. Feel free to leave your comments.
| | |
| --- | --- |
| Page of 2 [ Back | Next ] | Records 1 - 30 of 45 |
Signed on November 12, 2016 at 3:59 PM
Guest Name:
Bernice Jandrok Thomas
Web Address:
167 Steinnmann Avenue
Location:
Connecticut
Comments:

thank you all for keeping everyone safe in South Salem...I have a trivia question about South Salem and was wondering if anyone could remember a club that was in existence in 1966-1967, they had a girl band there..I believe the name of it started with the letter A or E..could you help me with this please? Please email me
Signed on April 13, 2016 at 9:26 AM
Guest Name:
Richard Llewellyn
Location:
Howey-in-the-Hills, Florida
Comments:

Ian, Congratulation on completing three years as Chief of the SSFD. Enjoy your free time.
Dad
Signed on April 28, 2014 at 12:02 PM
Guest Name:
Jeanne - ACE Insurance
Rank/Title:
Risk Consultant
Location:
Westchester/NYC/CT
Comments:

Great site! Thank you for listing all of your apparatus with the specs! You have made my life a lot easier!

Thank you for all you do to keep everyone safe and sound.
Jeanne
Signed on August 30, 2013 at 8:51 AM
Guest Name:
Isabel Mckinney
Location:
Treasure Island, Florida
Comments:

I want to congratulate you for serving my former hometown for 75 years! what an accomplishment!
Signed on July 24, 2013 at 1:48 AM
Guest Name:
Dave
Rank/Title:
Owner
Web Address:
www.mypencil.com
Location:
Burlington, NJ
Comments:

Nice looking website. Lots of good info. Thank you for your service.
Signed on April 11, 2013 at 5:15 PM
Guest Name:
Richard Llewellyn
Location:
Howey-in-the-Hills, Florida
Comments:

Andrew - Congratulations on completing your terms as Chief. Now you can sit back and enjoy being a fireman again.
Ian - Best wishes to you for your time as Chief of SSFD.

Dad
Signed on November 19, 2011 at 9:05 PM
Guest Name:
Ted Brickner
Rank/Title:
Asst. Chief
Location:
Economy Boro Pa
Comments:

Just wanted to say how proud we are to have taken ownership of tanker #2. She has fought about 6 fires since we got here 4 have been mutial aid and it is allways getting remarked about. we did not change much new led lighting all over and restriped we keep the road runner on it and had the supertanker redone she looks great once again thank you and have great holiday Asst. Chief Ted Brickner Economy Fire Dept.
Signed on September 28, 2011 at 11:50 PM
Guest Name:
Bibi Momsen
Location:
Corvallis OR
Comments:

Thank you very much for all that your members did for Anton Kostiew in his last illness. The tribute to him is lovely. I knew Anton from the time he and his wife Margaret arrived at my parents' in the fall of 1962. He was like an uncle to my daughters, Barby and Cricket Stone, and a major figure in my mother, Dorothea Momsen's life. He will be missed.
Signed on July 16, 2011 at 3:26 PM
Guest Name:
Stuart Scott
Comments:

I moved out of state last year but I like to be kept abreast of some of the things that are going on in town. I miss the marching.
Signed on May 25, 2011 at 4:15 PM
Guest Name:
Sandy Edwards
Rank/Title:
Past Grunt - Lifetime Member
Location:
Atlanta Area
Comments:

Wow! Great website. Lots of great memories. When is the Clam Bake? Things I miss the most: Riding on the back of 168 with Johhny B blazing down Rte 35, Thursday night fight nights as my dad called them, Warm food after fighting those darn winter house fires. I do not miss riding my bike in a snow storm to get to the fire house. Hope all is well and keep updating this site. Good stuff! Sandy.
Signed on March 15, 2011 at 2:23 PM
Guest Name:
Ray Fetchko
Location:
Clayton NC
Comments:

Grieving with you o the loss of Bill Gullen. Awesome gentleman.
Signed on March 13, 2011 at 4:34 PM
Guest Name:
Chuck
Web Address:
www.fdphotos.com
Location:
Connecticut
Comments:

Very nice site. Keep up the great work and stay safe!
Signed on December 23, 2010 at 1:51 PM
Guest Name:
Peg Lynch
Rank/Title:
Mike Lynch's sister & Bill Lynch's daughter
Location:
Queen Creek, Arizona
Comments:

First time visitor to your site....what a website!!!! Professional, informative and very easy to navigate. On a personal note - it was like being home again... the pictures of the Carnivals and getting to see the faces of some old friends (and Mike) really made my day. Hello!!! to classmate "Zeke" and Johnny B., as well. The SSFD continues to be as impressive as ever, a testament to the teamwork and dedication of its membership and their families.
God bless you all! Happy 2010 Holidays - Peg Lynch
Signed on December 09, 2010 at 5:30 PM
Guest Name:
bourn
Rank/Title:
firefighter
Location:
poultney
Comments:

Nice web site, even better department. Stay safe out there.
Signed on October 26, 2010 at 4:12 PM
Guest Name:
RICHARD AND EILEEN BAKHART
Rank/Title:
PAST PRESIDENT/CAPTAIN/LIEUTENANT
Location:
THE VILLAGES, FLORIDA
Comments:

GREETINGS TO EVERYONE! VERY NICE PRESENTATION OF THE
FIRE HOUSE, A GREAT WAY TO KEEP IN TOUCH! THANKS FOR THE MEMORIES. WANTED TO KNOW WHAT NIGHT THE BUSINESS MEETINGS TAKE PLACE, 2ND OR 3RD THURSDAY OF THE MONTH? REGARDS, RICHARD (BECKY)
Signed on September 28, 2010 at 9:20 PM
Guest Name:
David C. Ellner
Rank/Title:
Paramedic / Firefighter
Web Address:
www.fmbfire.org
Location:
Punta Gorda, FL
Comments:

Miss you guys . . . just graduated nursing school (RN) and will be moving back to CT with the wife and kids some time in early 2011. Hope to stop by for carnival.

You all be safe.

Dave E:)
Signed on September 26, 2010 at 4:33 PM
Guest Name:
David F. Vierling
Location:
Colorado Springs, CO
Comments:

Mom (Helen) passed away on the 14th and I just got back from Maine. All the old papers and pictures got me to thinking about South Salem and how much we loved it there. Dad was so proud of his time at the Fire Department and all of his good friends. I remember a ham radio field day there on the top of the hill with Ken Keeler in 1957.
Keep up all your good work. Thanks for all you do.
Dave
Signed on September 10, 2010 at 8:02 PM
Guest Name:
Jeff Church
Rank/Title:
Past member
Location:
Albany NY
Comments:

A Scott and the Llewellyns..... Congrats on making chiefs. I always new that one day you all would take the riens and the website looks awesome. I have soo many amazing memories of SSFD and I still wear my shirt to the gym and I always feel proud doing so. Anyways, Great Job guys, looks like some intresting things are going on down there, espcially the MVA's. Alright guys, Keep up the good work and hopefully we can re connect one day!

Jeff Church
Signed on August 11, 2010 at 3:45 PM
Guest Name:
Mary Clare Lynch
Rank/Title:
Daughter of Bill & Mary Lynch
Location:
Riverdale, NY
Comments:

Love the site! As a kid in the 50s and 50s it was always a treat to visit Daddy's home away from home, and he was so proud to be a part of SSFD for so many years. His happiest times were when he could help others in the community. Drill well and often, stay safe -- Thank you for your service!
Mary Clare
Signed on June 28, 2010 at 9:58 PM
Guest Name:
Terry Bakhart Robinson
Location:
Panama City Fl
Comments:

I was feeling a bit homesick and was just browsing, and as soon as i saw the carnival pictures i was excited and my memories refreshed! my dad spent a lot of time up there, so kind of a second home. Looks great, Stay Safe and keep up the good work! P.S. used to hate the noon alarm, and now realize really how quaint it makes our home town!
Signed on January 17, 2010 at 8:54 AM
Guest Name:
Toni Woody
Rank/Title:
EMT -lifer KBHVAC&TONVAC
Location:
orange county ny
Comments:

Great web-site!!... early birthday wishes to President PJ Black "all great people are born in Feb"... please pass to him for me.... and "go anyone but the 3"
Signed on January 04, 2010 at 10:29 PM
Guest Name:
Karen Hoffmann
Rank/Title:
Associate Member
Location:
Cranston, RI
Comments:

Hey guys! The website looks great but I still don't see any mention of your first woman firefighter. lol Stay safe and save lives!
Signed on January 03, 2010 at 7:39 PM
Guest Name:
Cynthia Cummings
Location:
Johnson City N.Y.
Comments:

As the Granddaughter of Dudley Hoyt and the Niece of Spencer Collin, I was very proud and thrilled to see and browse the website of the South Salem fire department. Keep up the good work. Thank you, Cynthia Cummings
Signed on December 24, 2009 at 12:52 PM
Guest Name:
Scott Lavery
Comments:

Your site brings back lots of memories as a kid. My dad (Bob Lavery) was a SSFD member in the 50's and 60's. It looks like lots of pride and dedication going on, just like then.It was just a little smaller though-3 trucks and a boat!
Signed on December 11, 2009 at 8:05 PM
Guest Name:
colin conway
Rank/Title:
senior firefighter
Location:
westmidlands fire and rescue united kingdom
Comments:

just browseing thought id say hello a very imformative site,
Signed on August 04, 2009 at 1:30 PM
Guest Name:
mike friedlander
Rank/Title:
vice president
Location:
mt kisco union hook and ladder #1
Comments:

nice website, looking forward to watching parade tomorrow.. good luck
Signed on May 11, 2009 at 7:01 PM
Guest Name:
Tom Craighead
Rank/Title:
Lt Fire fighter
Location:
Jacksonville Florida
Comments:

Gentlemen (not you Binns)
Very impressive operation, Training is impressive and pays its way in everyone going home after an event. You fellows all stay safe and take good care of your equipment it will take care of you.

Best Regards

Tom Craighead
Signed on January 13, 2009 at 12:25 AM
Guest Name:
Bruce Hertel
Rank/Title:
Former Capt. of E167 & E168
Location:
Grants Pass, Oregon, 97526
Comments:

Wow, a great web site!

You're apparatus is also first class, please say hello to Neil Blum and Paul Black for me. It has been over 30 years and things sure have changed!!

Bruce Hertel
Signed on September 15, 2008 at 1:47 PM
Guest Name:
Bill...Whit.... Deisel.... choose one
Comments:

Well I'm glad to see the department is moving up in the world. The site looks great, the apparatus looks awesome. Hope everything is going well and everyone is staying safe. I look forward to seeing you guys in town next time I'm in the area... I see you didn't do a good job of keeping those Llewellyn bros. from taking over haha... at least I know your in good hands. Keep up the good work guys. - Bill W.
Signed on September 01, 2008 at 8:42 PM
Guest Name:
Vicki Gemmill
Location:
Outside of Baltimore Md
Comments:

Just checking you out :-)
| | |
| --- | --- |
| Page of 2 [ Back | Next ] | Records 1 - 30 of 45 |